Q8 Holbein Eco gets an Ecolabel
Q8 Holbein Eco is interesting for those working in ecologically sensitive areas – as well as those who take an environmentally-conscious stand in life. It is, after all, a biodegradable oil made from renewable raw materials. Furthermore, the Q8 Holbein Eco fulfils the requirements of the European Ecolabel. Let us explain.
Ecolabel is the European environmental label for non-food products and services. Ecolabel was created with one objective in mind: to promote more sustainable production and consumption.
Of course, Q8Oils wants to make a contribution to this. This is why we are proud to announce that Q8Oils is the first company in Belgium to be awarded with an Ecolabel for its synthetic and biodegradable hydraulic oil.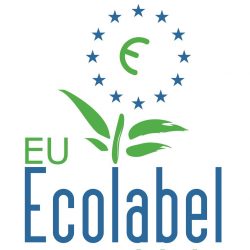 Benefits of the Q8 Holbein Eco
There are many benefits associated with the Q8 Holbein Eco, the most important of which is being awarded the "approval" of the European Ecolabel. In order to be awarded with the label, the following requirements needed to be fulfilled:
A very low risk to the aquatic environment.
A reduction in CO2 emissions.
More than 50% of the raw materials used are renewable.
A minimum of dangerous substances.
2. Higher operating efficiency

In order to achieve this, we work with high-quality synthetic esters. This choice guarantees a high, natural, stable viscosity index with excellent coldstart properties – which in turn results in reduced energy consumption.
On the other hand, the film thickness is guaranteed, even at operating temperature, which ensures optimum protection of the machine parts. Furthermore, the Q8 Holbein Eco has particularly good sealing properties, which helps prevent oil leakage.
Either way, it is fair and correct to say that Q8 Holbein Eco will provide a higher operating efficiency.
The composition of the Q8 Holbein Eco also brings a lot of advantages. To start with, there are the synthetic esters previously mentioned. Furthermore, it is interesting to note the ash-free/mineral-free/zinc-free anti-wear additives, antioxidants, and rust & corrosion inhibitors that have been added as well.
This composition ensures many benefits:
A broad temperature range as a result of low pour point and high viscosity index;
Good compatibility with elastomers such as HNBR 1 and FKM 2;
Holbein Eco is compatible with mineral oil and canola oil;
Holbein Eco has good ventilation properties and filtration capabilities.
Find out more about Q8 Holbein Eco!
Hydraulic systems used in ecologically-sensitive areas can best make use of the Q8 Holbein Eco oil: biodegradable fluids are always recommended in these kinds of situations. For example, for:
Mining/construction/earth-moving equipment such as tractors, excavators, bulldozers, etc
Water treatment plants
Forestry, agriculture, public works
Marine, fisheries and aquaculture
Waterways, dams and locks
From our expert Joris Leyers
Joris is expert in Hydraulic Oils, Industrial Gear Oils, Greases, and Circulating Oils. He has knowlegde of the paper mill industry and an interest in vintage Vespa scooters. Joris has been working for Q8Oils since 2003.