Discover our set of very attractive promotions!
Promo 1: Get a free overall!
When buying 1 x 208L or 3 x 60L engine or transmission oil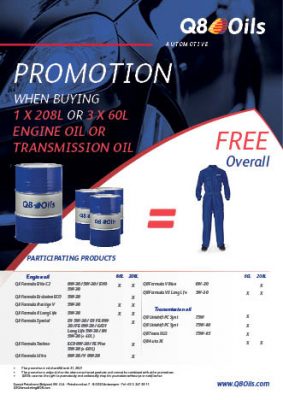 Promo 3: free display!
When purchasing 2 display fillings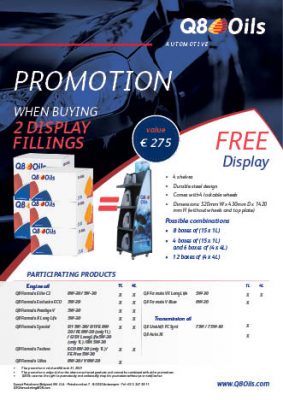 Promo 4: Golden ticket with every 208L drum!
Have a chance at winning a range of prizes!