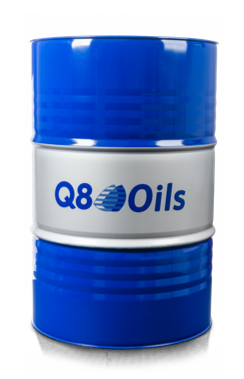 Q8 Brunel XF 470
Exteme performance ester based water soluble cutting fluid for heavy duty aluminium and aluminium-alloys machining
Oil Type
Water soluble cutting fluids
Description
Q8 Brunel XF 470 is an advanced ester based water soluble cutting fluid for heavy duty aluminium and aluminium-alloys machining. It forms a semi-translucent emulsion when mixed with water and it is very low foaming and tramp oil rejecting. Q8 Brunel XF 470 has an excellent chemical- and biological stability and offers a high detergency and advanced cleanliness. Its high ester content makes the fluid highly polar to surfaces, providing a very high lubricity that substantially increases tool life and surface finish. Q8 Brunel XF 470 is free from boron, boric acid, formaldehyde, chlorine, secondary amine and is TRGS 611 compliant. It has an advanced safety profile and extreme low foam characteristics.
Application
Q8 Brunel XF 470 is recommended for all heavy duty machining applications on aluminium and aluminium alloys. The product can easily cut and grind machine steel, stainless steel, titanium, Inconel and high silicon steel alloys. It is a multi application product for various materials and suitable for use in soft and hard waters.
Remarks
Please contact your Q8Oils representative for further advice and support on your specific application and equipment.
Health, safety & environment
Q8 Brunel XF 470 is free of added formaldehyde, chlorine, boron, boric acid and secondary amines. It is compliant with the TRGS 611 specification. This ensures environmental safety & operator health. Please consult the Material Safety Data Sheet for instructions regarding safe handling and environmental issues.
Contact our experts for more information about this product