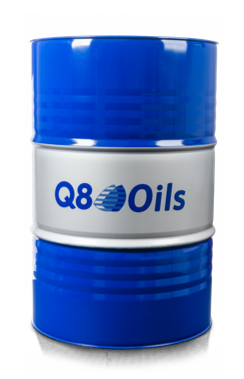 Q8 Formula Truck 8600 10W-40
Synthetic UHPD engine oil for ACEA E4/E6/E7/E9
Description
The Q8 Formula Truck 8600 10W-40 is a superior ultra high performance low SAPS heavy-duty engine oil. This product offers exceptional protection against engine wear, specifically against cam wear. It meets ACEA E6 specification along with specifications of various leading European OEM's such as Mercedes-Benz, MAN, Scania and Volvo.
Application
Q8 Formula Truck 8600 10W-40 is developed for heavy-duty vehicles requiring the ACEA E4 / E6 / E7 / E9 and API CJ-4 specifications. It can be used in most Euro IV, Euro V and Euro VI diesel engines equipped with after treatment systems and operating on low sulphur diesel. It exceeds the requirements of more than 90% of the heavy-duty fleet such as IVECO, Scania, MAN, Mercedes-Benz, Cummins, Volvo, MTU or Caterpillar. Q8 Formula Truck 8600 10W-40 may be used where Volvo VDS-5 is prescribed though change interval must be adjusted accordingly and no VDS-5 fuel economy benefits are available. Please note Q8 Formula Truck 8600 10W-40 is not VDS-5 approved.
Features
Outstanding combustion chamber cleanliness due to low sulphated ash level.
Superior bio-fuel compatibility.
Superior catalytic after treatment system (SCR) protection.
Superior protection against engine wear.
Extreme drain interval capability.
Specifications & approvals
Remarks
Product Data Sheet includes a selection of specifications, for full overview please consult the Q8Oils website.
Contact our experts for more information about this product