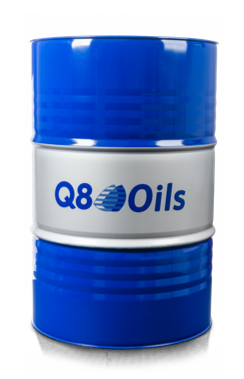 Q8 Holbein HP SE BIO 46
Eco-friendly saturated synthetic ester-based hydraulic oil
Oil Type
Hydraulic fluids
Application
Metal industries maintenance
Description
Q8 Holbein HP SE Bio 46 is a superior synthetic saturated ester based lubricant that assures a long service lifetime and energy efficiency. The lubricant is readily biodegradable (>70 in 28 days) and is used in sensitive area's where the impact on the environment must be limited. Q8 Holbein HP Bio SE 46 has a very high viscosity index which leads to excellent flow properties in all temperatures.
Application
Q8 Holbein HP SE Bio 46 is perfect for applications in rough hydraulic systems in environmental sensitive area's and all temperatures like agriculture, forestry, water works, marine and construction.
Features
Eco-friendly and limited impact on the environment
Readily biodegradable
Zinc-free additives
Doesn't contain hazardous components
Extensive oil drain interval for a longer lubricant lifetime
Excellent synthetic oil
Outstanding oxidation stability
Exceptional thermal durability
Specifications & approvals
Bosch Rexroth
RE 90221 notes
Remarks
The energy efficiency is only valid when compared to Q8 standard hydraulic lubricants. The used technology has been tested under controlled circumstances. Improvements of the energy efficiency may vary based on applications and operating conditions.
Contact our experts for more information about this product