We pride ourselves on being a 'partner' in our industry. We strongly believe that we can only achieve our goals when we work in close collaboration with all our partners, ranging from suppliers and customers to other stakeholders. That is why we offer a wide range of supporting tools based on four pillars:
Branding
For decades, Q8Oils has offered you the highest quality automotive products in line with the latest specifications. In order to liaise your workshop further with the expert in lubricants, Q8Oils now offers you a unique workshop branding concept!
We offer an extensive range of branded equipment, tools, clothes, promotional goods and Point-of-Sale materials. Our range enables you to connect your workshop to our well-known and proven brand
The Q8Oils branded package consists of following items:
Overall
Q8Oils Branded polyester flag
Pavement sign
Personalized outdoor sign
Beachflag
Metal wall sign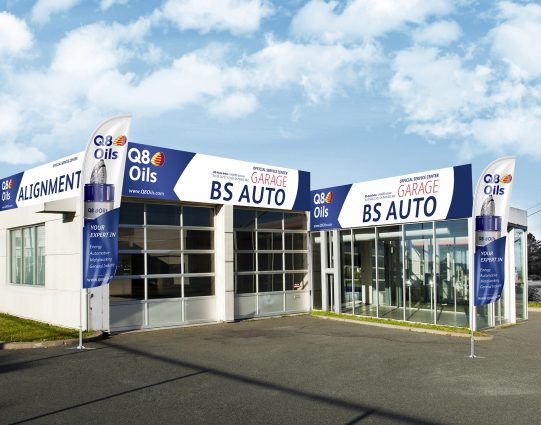 Training
It  is as  important  to keep up  to date with  the latest trends  in the lubricants industry as it is to be informed about new engine specifications   or challenging conditions. Our technical and commercial engineers provide  support, training and guidance, backed by our training materials.
Tools
The best suitable product with the best service possible is what we aim for. Therefore, we offer a number of tools and concepts that will help you service the market according to Q8Oils standards: the best possible way.
Also available: The Q8Oils Universal Oil Cabin. A high quality steel constructed oil cabin, designed to safely and securely store all your lubricants
Communication
Clear communication with employees, customers, partners and stakeholders is key for many reasons, from safety and production efficiency to achieving commercial success. Q8Oils has developed a selection of tools to ensure you have the correct support for your specific purpose.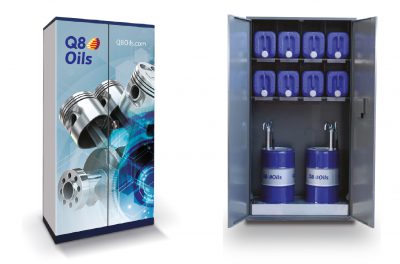 Choose Q8Oils and you also choose...