Wire Drawing
A specialist product line for over 120 years, Germ-Allcard non-ferrous wire drawing lubricants are formulated to provide the optimum balance of lubrication and cleanliness. This provides excellent drawing die and capstan protection, long emulsion life and consistent production. Recognised by internationally by major OEMs, the product line is suitable for all machinery types and marketed worldwide.
Choose Q8Oils and you also choose...
​​Contact one of our Wire Drawing Experts
QCare - Technical Services
Latest articles on Wire Drawing
Our Expert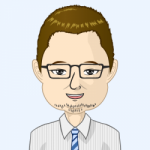 Stuart has been working for Q8Oils since 1985 and is very experienced in all aspects of Metal Manufacturing.
Related Metalworking Segments