Tube Drawing
An extensive range of high viscosity single shot and circulatory drawing oils for seamless non-ferrous tube in block and drawbench applications, together with a specialist range of soluble lubricants for the rolling of electric resistance welded (ERW) tubes for non-ferrous and ferrous materials.
Choose Q8Oils and you also choose...
​​Contact one of our Tube Drawing Experts
QCare - Technical Services
Our Expert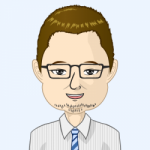 Stuart has been working for Q8Oils since 1985 and is very experienced in all aspects of Metal Manufacturing.
Related Metalworking Segments