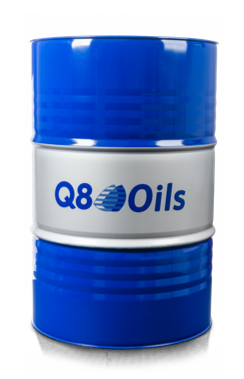 Q8 Bach XNRG 15
Extreme performance neat cutting oil
Oil Type
Neat cutting fluids
Description
Q8 Bach XNRG 15 is based on renewable esters which are readily biodegradable. Formulated as non-active neat cutting fluid, free from chlorine and suitable for the machining of a wide range of materials. These include cast iron, carbon steel, high alloy steels, stainless steel, heat resistant alloys, aluminium, copper and copper alloys. This synthetic product has a high flash point in comparison to mineral oil based products, which in combination with low foaming and the selected extreme performance additives, results in a human exposure friendly product with an extreme good oxidation stability.
Application
Mainly drilling and deep hole drilling, but other applications including severe operations and high load properties as well. The extreme long tool life and surface finish reduces manufacturing costs and number of re-works.
Remarks
Please contact your Q8Oils representative for further advice and support on your specific application and equipment.
Health, safety & environment
Please consult the Material Safety Data Sheet for instructions regarding safe handling and environmental issues.
Contact our experts for more information about this product