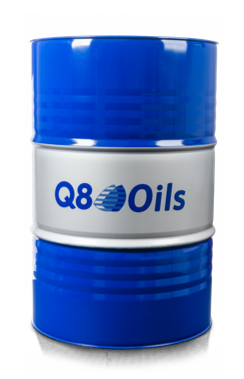 Q8 Brunel XF 530
Superior full-synthetic, biostable heavy duty machining & grinding fluid
Oil Type
Water soluble cutting fluids
Description
Q8 Brunel XF 530 is a high performance full-synthetic biostable heavy duty machining & grinding fluid. It contains both advanced synthetic lubricity and extreme pressure additives to combine a superior machining performance with an excellent surface finish. When mixed with water, this product forms a very low foaming, transparent, stable solution that is clean in use and does not degrade or produce bad odours. Q8 Brunel XF 530 also provides excellent corrosion protection to all ferrous metals, even in hard water areas.
Application
Q8 Brunel XF 530 is a high performance fully synthetic biostable soluble metal working fluid specifically designed for all heavy duty machining and grinding operations of difficult to machine materials including high tensile steels, stainless steels, titanium alloys, Inconel and heat resistant alloys. Q8 Brunel XF 530 is not recommended for machining aluminium alloys or yellow metals.
Remarks
Please contact your Q8Oils representative for further advice and support on your specific application and equipment.
Health, safety & environment
Q8 Brunel XF 530 is free of added formaldehyde, chlorine, boron, boric acid and secondary amines. It is compliant with the TRGS 611 specification. This ensures environmental safety & operator health. Please consult the Material Safety Data Sheet for instructions regarding safe handling and environmental issues.
Contact our experts for more information about this product