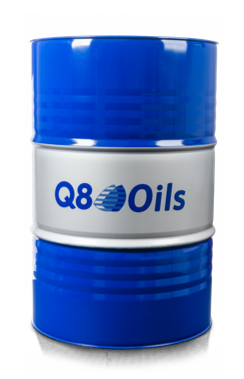 Q8 Cylinder Oil C 460
Steam cylinder oil
Application
Metal industries maintenance
Description
Q8 Cylinder Oil C is a steam cylinder oil with an optimum protection against wear and an excellent lubricity under wet conditions. This oil has high oxidation stability, natural resistance to gum formation and good film strength under steam washing conditions. Q8 Cylinder Oil C has an advanced adhesion to cylinder walls and water separation properties.
Application
Q8 Cylinder Oil C is recommended for steam cylinders working under high temperatures and high pressure conditions. It is also applied in closed gears operating at low speed.
Features
Tailored to the specific needs of your equipment to ensure safe and reliable operations
Excellent air release properties, outstanding anti-foaming performance and rapid water separation to ensure problem-free service.
Contact our experts for more information about this product