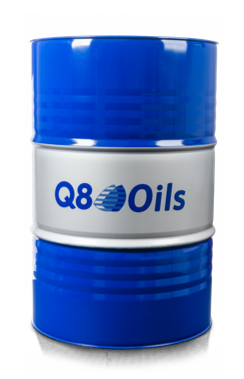 Q8 da Vinci Bio 5
Biodegradable synthetic demoulding fluid with superior surface finishing
Description
Q8 da Vinci Bio 5 is a superior demoulding oil with anti-rust inhibitors and is readily biodegradable (87% in 28 days). The reactive layer in this easily applicable oil creates a layer between concrete and mould and contains additives for a clean demoulding. Q8Oils claims that Q8 da Vinci provides an exceptional smooth concrete surface finish and a staining free clean mould.
Application
Q8 da Vinci Bio 5 is used for immediate concrete demoulding of on-site elements such as floors, stairs and balconies. Q8 da Vinci Bio 5 is biodegradable and suited for use in environmentally sensitive areas. It is applied in steel and plywood moulds.
Features
Increased quality of the manufactured product
Exceptional smooth surface
Prevents sticking
Light colour
Optimum anti-corrosion characteristics
Eco-friendly and limited impact on the environment
Readily biodegradable
Free of hazardous components
Neutral in odor
Remarks
Q8 da Vinci range should be applied evenly and sparingly by low-pressure spray or brush onto a dry surface, ideally immediately after stripping. A second coat may be necessary when used on new timber or untreated wood.
Contact our experts for more information about this product