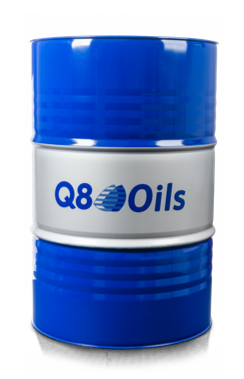 Q8 Hogarth 46
Energy efficient hydraulic oil for extreme operational reliability
Oil Type
Hydraulic fluids
Application
Metal industries maintenance
Description
Q8 Hogarth 46 guarantees a higher operational reliability and a long term stable fluid viscosity thanks to its great shear stability. The unique combination of a higher hydraulic response, the cold start ability and the reduction of internal leakages, makes this oil energy efficient in all situations. Its superior oxidation stability leads to an extended oil replenishment interval.
Application
Q8 Hogarth 46 is perfect for usage in all temperatures and under tough circumstances such as off-highway equipment (bulldozers, scrapers, construction equipment...) and industrial hydraulic systems (paper mills, injection molding machines, steel industry).
Features
Advanced and improved efficiency for all applications
Excellently high viscosity index
Exceptional stay-in-grade endurance
Ready to use thanks to its cold start capability
Excellent flow properties
Smooth operational properties
No loss of quality over time
Superior oxidation stability
Superior reduction of varnishing
Specifications & approvals
Eaton Brochure
03-401-2010
Remarks
The energy efficiency is only valid when compared to Q8 standard hydraulic lubricants. The used technology has been tested under controlled circumstances. Improvements of the energy efficiency may vary based on applications and operating conditions.
Contact our experts for more information about this product