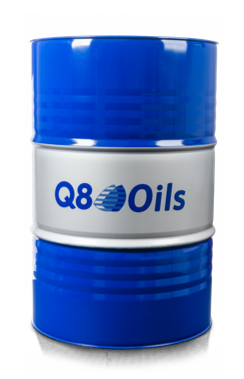 Q8 Bernoulli S 280
Superior synthetic high temperature chain oil
Oil Type
High temperature chain oil
Application
Metal industries maintenance
Description
Q8 Bernoulli S 280 is a superior synthetic high temperature chain oil that meets the extreme demands of the chipboard industry. Its formulation offers the highest level of protection, productivity and reliability. Q8 Benoulli S 280 is odourless, has no hard carbon build-up and very low evaporation losses. The exceptional additive technology results in regeneration effects.
Application
Q8 Bernoulli S 280 is used in continuous presses for manufacturing of particle and fibre wood boards in the chipboard industry and for lubrication of conveyor systems operating at maximum of 260°C. It is applied in friction points such as chain carpets, steel belts and roller bars. Q8 Bernoulli S 280 meets and exceeds the requirements of manufacturers such as Siempelkamp and Dieffenbacher.
Features
Enhanced efficiency of operations, equipment and machines
Superior decrease of friction
Excellent additive technology
Extends service life time thus minimal costs and maximal efficiency
Minimal evaporation losses
Exceptional thermal durability
Extremely resistant against high temperatures
Decreased downtime thanks to increased maintenance efficiency
Superior cleaning properties
Extreme adhesive characteristics
Outstanding reduction of wear under boundary lubrication conditions
Remarks
Q8 Bernoulli S oils are silicone free. For other HTCO applications, we suggest the other viscosities in the Bernoulli S range (54, 140 and 220).
Contact our experts for more information about this product