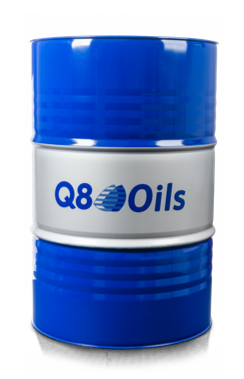 Q8 Bizet AW 320
Chain and chainsaw oil with excellent performance
Application
Metal industries maintenance
Description
Q8 Bizet AW 320 is a chain and chainsaw oil with an excellent performance and a low pour point. It contains well balanced extreme pressure additives that offer a low oil consumption. Q8 Bizet AW 320 has a strong adhesive oil film that leads to a longer lifetime of the chain slides. Its components are carefully selected with no harmful or unpleasant odours.
Application
Q8 Bizet AW 320 is used in chains and slides of chainsaws. It is also perfect for chains, slides and guides in industrial applications.
Features
Improves the durability of the equipment thanks to its characteristics
Excellent adhesiveness
Outstanding anti-wear characteristics
Low oil consumption which leads to a lower maintenance cost
Excellent thermal durability
Outstanding friction diminution
Neutral in odor
Specifications & approvals
Remarks
Q8 Bizet AW 320 should not be used for lubricating the engine of the chain saw.
Contact our experts for more information about this product