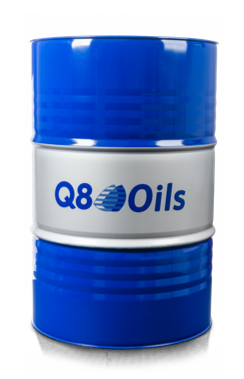 Q8 Gear Oil V 75W-80
Synthetic Volvo transmission fluid
Description
Q8 Gear Oil V 75W-80 is a superior synthetic transmission fluid, offering extended drain intervals and best-in-class performance in demanding conditions. This product provides easy gear shifting and exceptional protection in high temperature conditions due to constant film strength. Low viscosity characteristics optimize transmission efficiency and fuel economy.
Application
Q8 Gear Oil V 75W-80 is especially designed for Volvo 97307 long drain intervals. This product meets the requirements of many commercial vehicle OEMs and/or gearbox manufacturers including MAN, ZF, DAF, IVECO, Eaton, Renault and Volvo.
Features
Superior protection against wear and extends component life.
Superior protection against rust and corrosion.
Excellent easy gear shifting at low temperatures and extended equipment life.
Specifications & approvals
Contact our experts for more information about this product