Article 7: Supporting the SDG: ensuring conservation of life on land
Sustainable Development Goal 15 focuses on the life on land. Our ecosystems and forests are essential in regulating climate but are in danger because of deforestation, loss of biodiversity and desertification.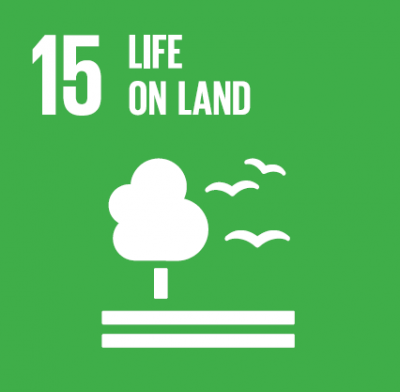 Forests cover nearly 30% of the Earths surface. They offer crucial protection for animals, plants and insects. Unfortunately, each year our earth loses more than 13 million acres of forest. The United Nations have calculated that around 1 million animal and plant species are threatened with extinction.
All these lost forests lead to more fragile ecosystems, that are less resistant to disruptions, threatening millions of people. The United Nations actively want to reverse the loss of forests and invest in land restoration.
At Q8Oils we actively contribute to more forest on our planet. In 2020, Q8Oils and its sister company Q8, have planted 1094 trees in Belgium and the Netherlands. By offering several challenges to its employees, all members of the Q8Oils family could record their steps. Q8 has planted one tree for each 200 km that our employees have walked.
In 2020, all employees have covered a total of 218.000 km. These kilometres resulted to the planting of 1094 trees.
In 2021, we are again counting our steps, and in the end of the year, we will plant again trees. All our employees are committed in breaking the number of steps of 2020, and thus planting more trees.