Product Applications LUBricants, the technical support department of Q8Oils, has some important announcements to make. Not only has Joris van der List taken over from the recently retired PALUB manager Cees Sonneveldt, but also a new specialist recently joined the team in order to enhance our expert support.
New PALUB manager Joris van der List joined the Q8Research institute (KPR&T) in 2003, and is a lubricants jack of many trades. After working 8 years in Rotterdam as responsible for the development of industrial lubricants, he moved to Q8Oils and became Product Line Manager for the Energy market and Technical Sales Manager. Today, Joris is  as community leader still actively involved in the Product Line Management of the Energy segment, and since a couple of weeks dedicated and highly motivated to lead the PALUB team. Given his experience within the company, broad industry expertise and close involvement with the products, Joris was the logical successor for Cees. Interesting detail: his background as mechanical engineer has proven to be very useful in clarifying product applications and customer questions.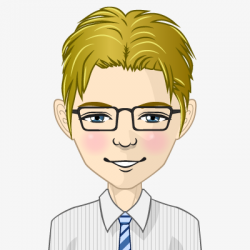 Re-inforcement for the German market
The newest member of PALUB, Ismail Madrane, is currently in training and will eventually focus on providing technical support to the German market.
Ismail is a certificated Master in Science, specialized in mechanical and process engineering and with experience in the aerospace industry. After finishing a period of extensive training, Ismail will specialize in one or more domains.
These recent developments are an example of the increased efforts in enhancing our technical support and expertise in Energy, Automotive, Metalworking and General Industry. The lubricants market is changing at a rapid pace and by taking these necessary steps, we strive to not only keep up with these evolutions, but also to utilize new opportunities that present itself along with it. We continuously look for new and different ways to better service the market, and to reinforce our position as reliable expert and supplier of products of the highest quality.