Article 5: Supporting the SDG: take urgent action to combat climate change and its impacts
Climate change is one of the most critical issues in today's world. As global greenhouse gas emissions reach record levels, the last decade was the hottest ever recorded. The change in weather patterns impacts every country, disrupting national economies and affecting lives.
Greenhouse gas emissions have been increasing sharply since the start of the industrial age, driven by population growth and a reliance on fossil fuels: coal, oil and gas. It is estimated that CO2 emissions, of which 80% are caused by the use of fossil fuels, are responsible for more than half of global warming.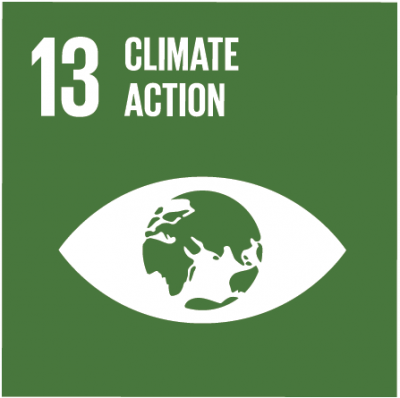 Under the United Nations' Sustainable Development Goals (SDG), which address the world's most crucial issues to achieve a more sustainable future, Goal 13 focuses on taking urgent action to combat climate change. It approaches this issue in the context of global development, using the United Nations Framework Convention on Climate Change (UNFCC) to drive agreement and action.
In 2016, parties to the UNFCC committed to action by signing the Paris Agreement, which seeks to reduce the pace of climate change and to accelerate action to achieve a sustainable low-carbon future.
While the Paris Agreement was a significant step forward in universally recognising and acting on the threat of climate change, it is clear that widespread action is needed to achieve its aims. The enormity of the challenge cannot be understated; energy is at the heart of modern economies and critical to achieving other UN goals.
As an environmentally responsible company, Q8Oils seeks every opportunity to reduce greenhouse gas emissions. At our Blending Plant in Antwerp, one of Europe's largest and most advanced lubricant production facilities, we monitor and report emissions generated by our activities to our shareholders. These include direct emissions resulting from the production process, as well as indirect emissions from electricity imported to the site and transportation in the supply chain.
A series of projects are underway to cut emissions. Recent initiatives include using heat recovery for heating the water for the showers; installing LED lighting in the drum storage facility, as part of an ongoing project to use energy-efficient lighting throughout the plant; and mapping and repairing compressed air leaks.
Next article: Supporting the SDG: ensuring conservation of life below water