How Q8Oils is contributing to a Sustainable Future
Sustainability is at the core of Q8Oils' business. In a series of articles, we will look at the actions we are taking to embed sustainability in everything that we do and contribute to a more sustainable future.
Article 1: The Global Framework for Sustainability
As part of Kuwait Petroleum International, and together with our sister companies, we are playing our part in contributing to the global development plan established by the United Nations.
Titled 'Transforming our world: the 2030 Agenda for Sustainable Development', the plan was adopted by all 193 United Nations Member States in 2015. It is the first universal plan which requires all countries to take positive action to achieve a 'better and more sustainable future for all'. Its far-reaching aims are to end poverty, protect the planet and ensure that all people enjoy peace and prosperity.
At the heart of the 2030 Agenda are 17 Sustainable Development Goals (SDGs) which are an urgent call to action on some of the world's most critical economic, social and environmental challenges. They recognise that economic growth must be accompanied by social fairness and environmental sustainability.
UN member states are expected to use SDGs as the basis for their development strategies. While governments have the primary responsibility to prioritise and implement ways to meet these goals, the private sector and civil society play a vital role in actioning the national plans.
The goals are designed to work in the spirit of partnership and pragmatism. They can only be achieved through the full commitment and collaboration of all stakeholders: governments, businesses, civil society and the general public.
Each SDG is closely interrelated; contributing to one goal is likely to impact another. Similarly, significant success in a goal can only be achieved through progress in others.
In the next article, we will look at how the oil and gas industry, and Q8Oils in particular, is working towards these goals.
The Sustainable Development Goals set by the United Nations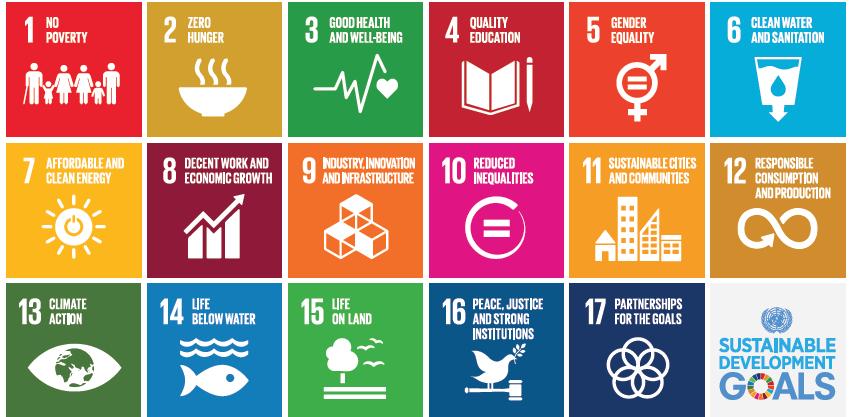 Upcoming articles:
How the Oil and Gas Industry Supports the UN's Sustainable Development Goals
Supporting the SDG: Affordable and clean energy
Supporting the SDG: Industry, innovation and infrastructure
Supporting the SDG: Climate action
Supporting the SDG: Life below water
Supporting the SDG: Life on land
Supporting the SDG: Good health and well-being
Supporting the SDG: Clean water and sanitation