Q8Oils and Jenbacher: Revolutionizing Gas Engine Lubrication
When two industry leaders unite, the possibilities are endless. In the world of lubricants and gas engines, the collaboration between Q8Oils and Jenbacher has brought forth remarkable advancements that reshape the landscape of efficient and eco-friendly energy solutions. In this article, we explore the powerful alliance and present the innovative products and services that are setting new standards.
Jenbacher: Leading the Way in Gas Engine Solutions
Jenbacher has established a strong reputation in the energy sector for its commitment to delivering efficient and environmentally friendly gas engine solutions. Their engines are used across a diverse range of applications, including power generation, cogeneration, and decentralized energy projects. These engines require high-quality lubricants to ensure optimal performance, protect against wear and corrosion, and extend the operational lifespan and drain intervals.
Q8Oils: The Lubrication Experts
With its extensive experience in developing pioneering lubricants and lubrication solutions, Q8Oils is well-positioned to meet Jenbacher's lubrication requirements. Our unceasing commitment involves formulating state-of-the-art lubricant compositions tailored to distinct industry demands. Q8Oils' products are known for their superior performance, excellent protection, and resilience in harsh operating conditions.
Through their strategic partnership, Q8Oils and Jenbacher collaborate closely to grasp the specific lubrication intricacies of Jenbacher engines. This alliance fosters cooperative research and development efforts and has led to the creation of the Jenbacher S Oil 40, a high-performing synthetic (hydrocracked) oil for stationary gas engines. The Jenbacher S Oil 40 is precisely tailored to meet the unique requirements of Jenbacher engines and resists severe conditions in non-natural gas applications (biogas, sewage, landfill, woodgas, …). The objective is to optimize engine performance, minimize maintenance costs, and maximize operational efficiency.
Elevating Customer Satisfaction with Boroscopy Services
In a move to enhance customer satisfaction and promote optimal performance of Jenbacher gas engines, Q8Oils has introduced boroscopy services to its valued customers. It reflects Q8Oils' commitment to delivering not only high-quality lubrication solutions but also comprehensive support to ensure the longevity and efficiency of machinery and to meet and exceed all customer needs.
Introducing Boroscopy Services
Boroscopy, a diagnostic technique involving the use of specialized equipment to inspect the internal components of machinery, has emerged as a valuable tool in preventive maintenance. Q8Oils' boroscopy service, custom-crafted for Jenbacher gas engines, enables customers to gain an in-depth understanding of the operational conditions within their engines.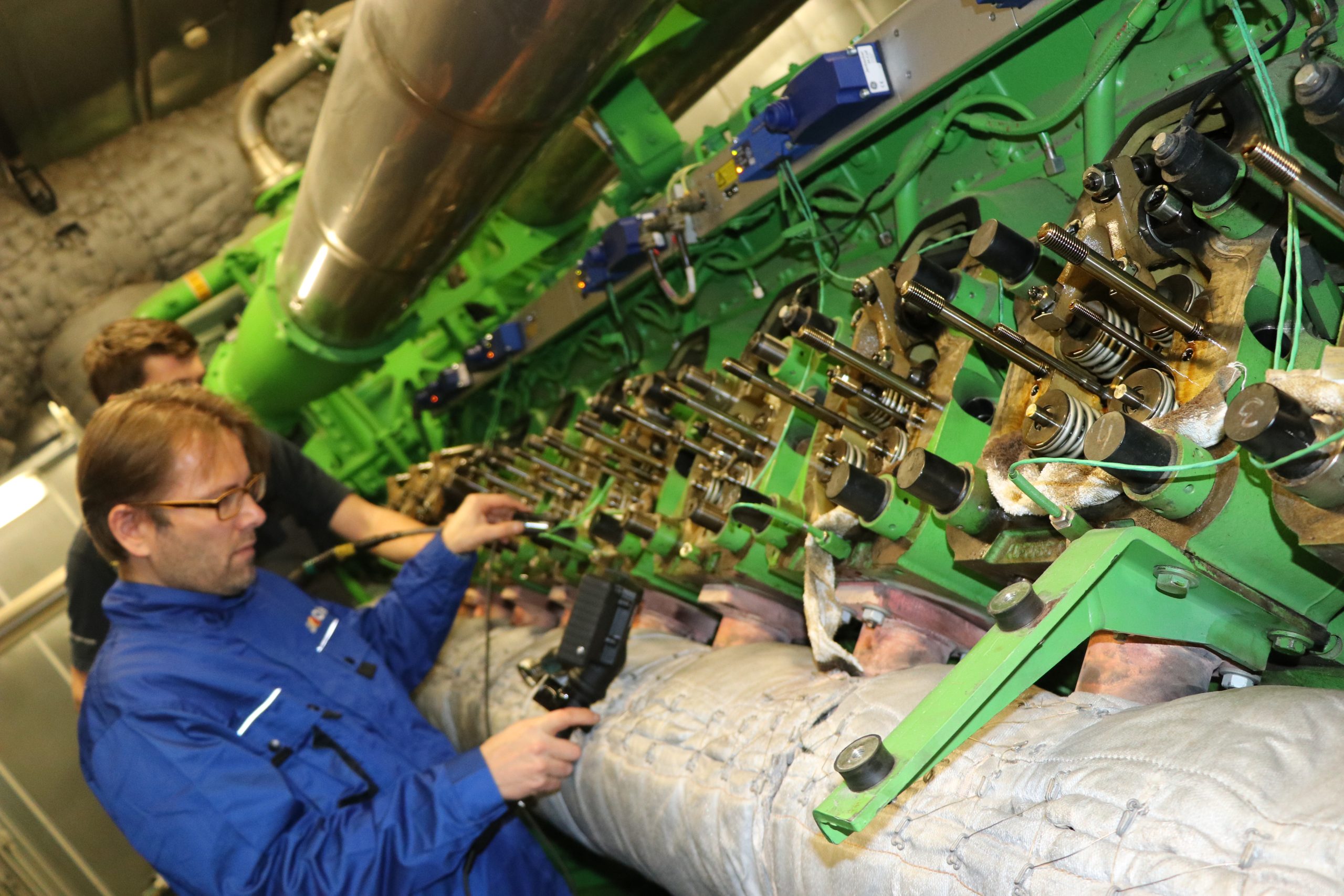 Personalized Recommendations
Q8Oils' team of experienced technicians not only performs the boroscopy inspections but also provides tailored recommendations based on their findings. This personalized approach empowers customers with practical guidance to optimize gas engine performance. By identifying potential issues before they escalate into significant problems, downtime and associated costs are minimized.
A Synergistic Alliance for a Greener Future
In conclusion, the partnership between Q8Oils and Jenbacher represents a harmonious alliance that combines the expertise of two industry leaders. Through the fusion of knowledge and resources, both companies are driving innovation in the lubrication of gas engines, ultimately benefiting customers through improved performance, increased reliability, and reduced environmental impact.
Want more information about the collaboration and boroscopy services and the value it brings to Jenbacher gas engines?