Field test proves long term oil stability
TEDOM approved Q8 Mahler GR as gas engine oil for the use in natural gas- and biogas engines. The approval was the outcome of two field tests in Italy, showing excellent results on oil stability.
Today's gas engines demand lower emissions and higher efficiencies. To control engine cleanliness and oil consumption manufacturers need specific lubricants with a high oxidation-stability such as the Q8 Mahler GR-range.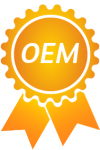 Enhanced oil stability
The Q8 Mahler GR-range of high-performing gas engine oils excel in challenging environments. Thanks to the 'clean technology' these lubricants offer many benefits in terms of oxidation control and oil consumption. The quality of the Q8 Mahler GR oils remains stable, even in the long term.
Discover more benefits of the Q8 Mahler GR-range in our article 'Specific Q8Oils gas engine oil solutions for biogas challenges'.
Field test proves enhanced oil stability
TEDOM performed 2 extensive field tests on a site in Italy:
Test with Q8 Mahler GR5 in a natural gas engine TG 210 G5V TW 86
Test with Q8 Mahler GR8 in a biogas engine TB 110 G5V TX 86
Both tests showed excellent results on oxidation resistance and oil stability. With extended oil drain intervals, the oil consumption of the installation was significantly lower as expected.
TEDOM Approval
Following the positive results of the field tests in Italy, TEDOM approved Q8 Mahler GR5 and Q8 Mahler GR8 as gas engine oils following the requirements of rule 61-0-0281.1.