We recently spoke with André Volkers, Technical Sales Manager for cold rolling oils in the metalworking line of Q8Oils. After an 11-year career as an R&D specialist at a major industrial world player, he started working as a Research Scientist in the Specialties group of Kuwait Petroleum Research & Technology in 2010.  In 2012, he switched to Q8Oils as product manager Specialties, with responsibility for such products as base oils, extracts, bitumen and propellants. He has been the technical sales manager for cold rolling oils at the metalworking fluids department for more than 2 years.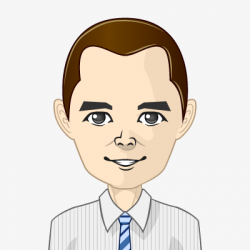 Was the transition from base oils to cold rolling oils a natural evolution?
The switch from general base oils to even more technical products enriched with particular additives, was a great challenge for me within the oil sector.
My background in chemistry sparked the interest. I'm really happy to now be in a position where I can really get to know the chemical composition of products again. This means I can ensure these specific products deliver excellent added value to our demanding customers.
Which evolution in the oil market have you established since starting?
At Q8Oils, we are evolving in the area of base oils from Group I to Group II and III base oils. This is a change from pure mineral oil to increasingly synthetic oil.
This newer base oil has a different composition as well as different properties. Certain chemical components, such as aromatics and sulphur, can be found in Group I base oils, but you hardly find them in Group II and III base oils. To achieve the same or better performance and quality requirements, we optimise the chemical additive package. Our goal is to continuously improve our oil products and additive packages to achieve ever-changing and increasingly demanding performance, quality, stability and durability requirements.
And what can you tell us about the evolution in the metalworking fluids market?
In recent years, customers' expectations in the field of metalworking fluids have changed considerably. The environmental factors, as well as the requirements regarding surface finish and quality, are becoming increasingly stringent. In addition, more and more production results are required within the same time frame, which means the processing processes are constantly getting faster. This has a major effect on the performance expectations of the lubricants during production processes.
It is quite a challenge to support these changing processes while simultaneously offering proactive solutions to our customers.
What are the main drivers in the cold rolling industry?
One of the main considerations is the environment. The increasingly stringent requirements of governments have an important influence on this of course. Our goal is to continuously reduce emissions. This trend is continuing throughout the oil industry, but the impact on the cold rolling market is even more significant.
How consciously are customers adhering to these environmental requirements?
There are customers who ask us a lot of questions about it because they want to lower their emissions.
Other customers we simply inform about the market trends. This means we can ensure they are always provided with information about the latest innovations within the industry.
Q8 Ravel film formers
How do customers take the offered advice?
Actually, they are very positive. We strive to achieve an open relationship with all of our customers so we can keep them informed in the best and most clear way possible. Customers appreciate this approach. In addition, they are happy to share their challenges so we can work together to find the best solutions.
We have a standard portfolio of products, but we are always looking at the specific needs of the customer and the environment in which they work. This often results in tailor-made products for specific cold rolling applications.
What are the main challenges in cold rolling?
On the one hand, the strip must be well-cooled. This requires lower oil viscosity. On the other hand, the oil must have excellent lubrication properties to achieve lubrication and finishing of the metal surface. In addition, the same cold rolling oil is often used as lubrication for the bearings.
We work with various additive technologies because there are so many different lubrication activities occurring at a micro level during rolling. This means we can always provide optimum lubrication of the installations and the material being processed.
What does your typical work week consist of?
As I said, our relationship with our customers is very important. I often go and visit our industrial customers. In addition, I manage R&D product developments and closely monitor the continuous recurring analyses of oil quality.
How important is the analysis of oil quality in the cold rolling industry?
Very important, mostly to ensure the oil stays within the set performance requirements. In addition, poor oil quality can provide an early indication of problems with filtration or hydraulic leakage. These seem like minor problems, but they can have big consequences.
Standing in front of the machine, it is often not visible that the viscosity of the oil has changed. Nevertheless, oil performance and quality may already be significantly reduced at that moment.
A filtration problem also poses a real threat to cold rolling installations. The oil can become contaminated with metal particles as a result of the specific cold rolling process. The cold rolling oil is continuously reused, and filtration is required to remove as many metal particles as possible. It is possible that an excessive amount of metal particles remain in the oil. This can have harmful consequences – on surface quality for example.
This type of problem can be discovered quickly by analysing the oil regularly, which means action to prevent damage can be taken quickly.
Is this analysis service applied as standard across the industry?
I believe that the oil analysis service is an absolute necessity to help a customer with their production processes. Nevertheless, I am sure it is not a standard service within our industry.  We implement this service for cold rolling oils as standard, as well as providing comments and recommendations.
Using our QRAS analysis, we try to exceed simply sharing analysis results. We really want to work with the customer and provide him with the advice he needs based on our years of experience and expertise. Because we have been carrying out analysis of both oil quality and the production processes for years, we have built up an extensive knowledge bank that we want to share with our customers. This is one of the great added values ​of Q8Oils. We do not only supply a product, we work as a partner.