Q8Oils has launched its most advanced range of cutting oils – Q8 Bach 7000 – which break the boundaries in performance and safety. Based on the latest technology of high purity synthesised base oils, which are free of sulphur, nitrogen, aromatics and polycyclic aromatic compounds resulting in an enhanced safety profile.
Q8 Bach 7000 oils are odourless and have a higher flash point than conventional base oils. They benefit significantly from lower volatility than traditional and other synthetic based lubricants, which reduces consumption and minimises operator exposure to oil mist and vapour.
Comparison of evaporation rates measured as fluid weight loss of Q8 Bach 7000 series versus conventional synthetic based cutting fluids.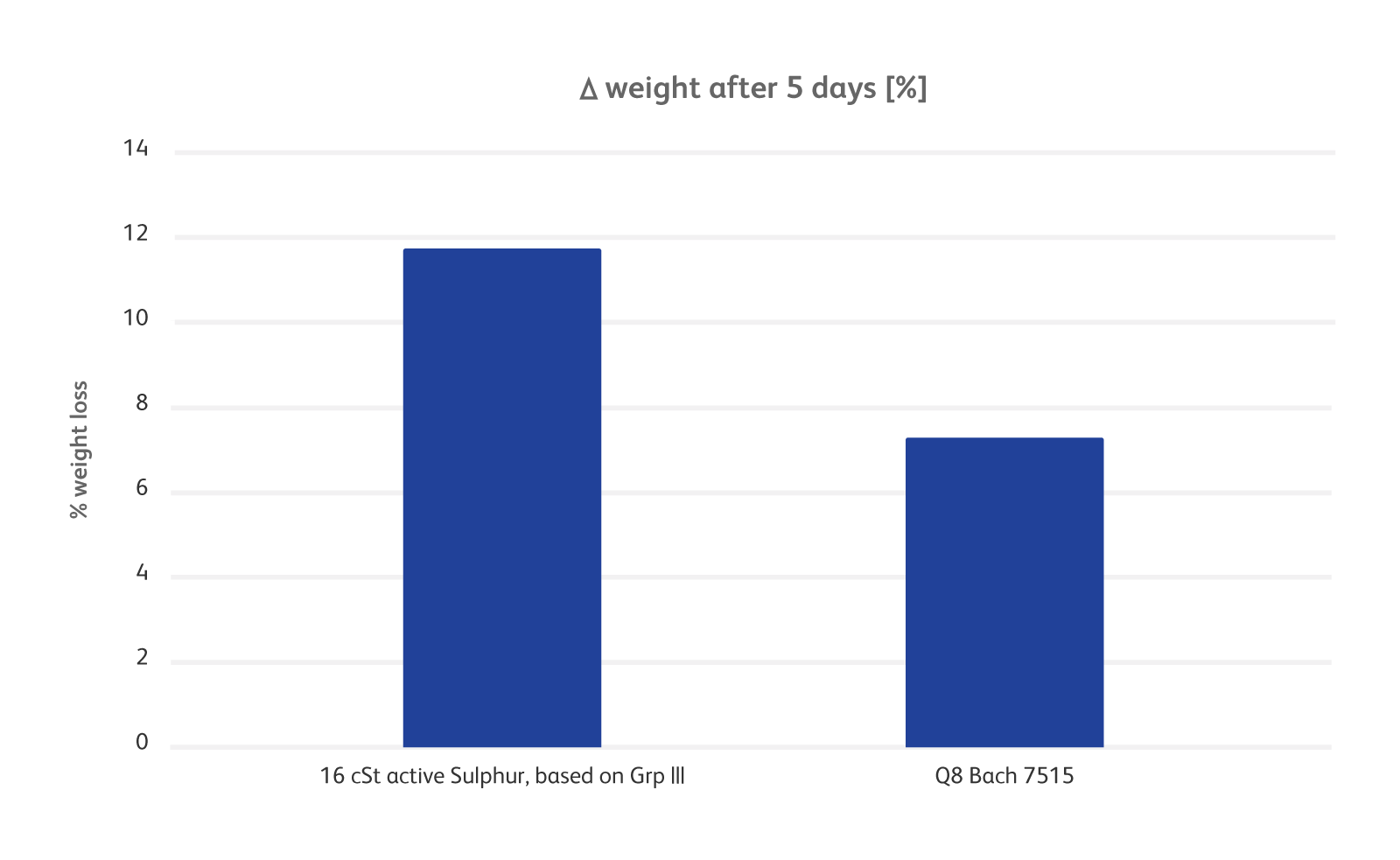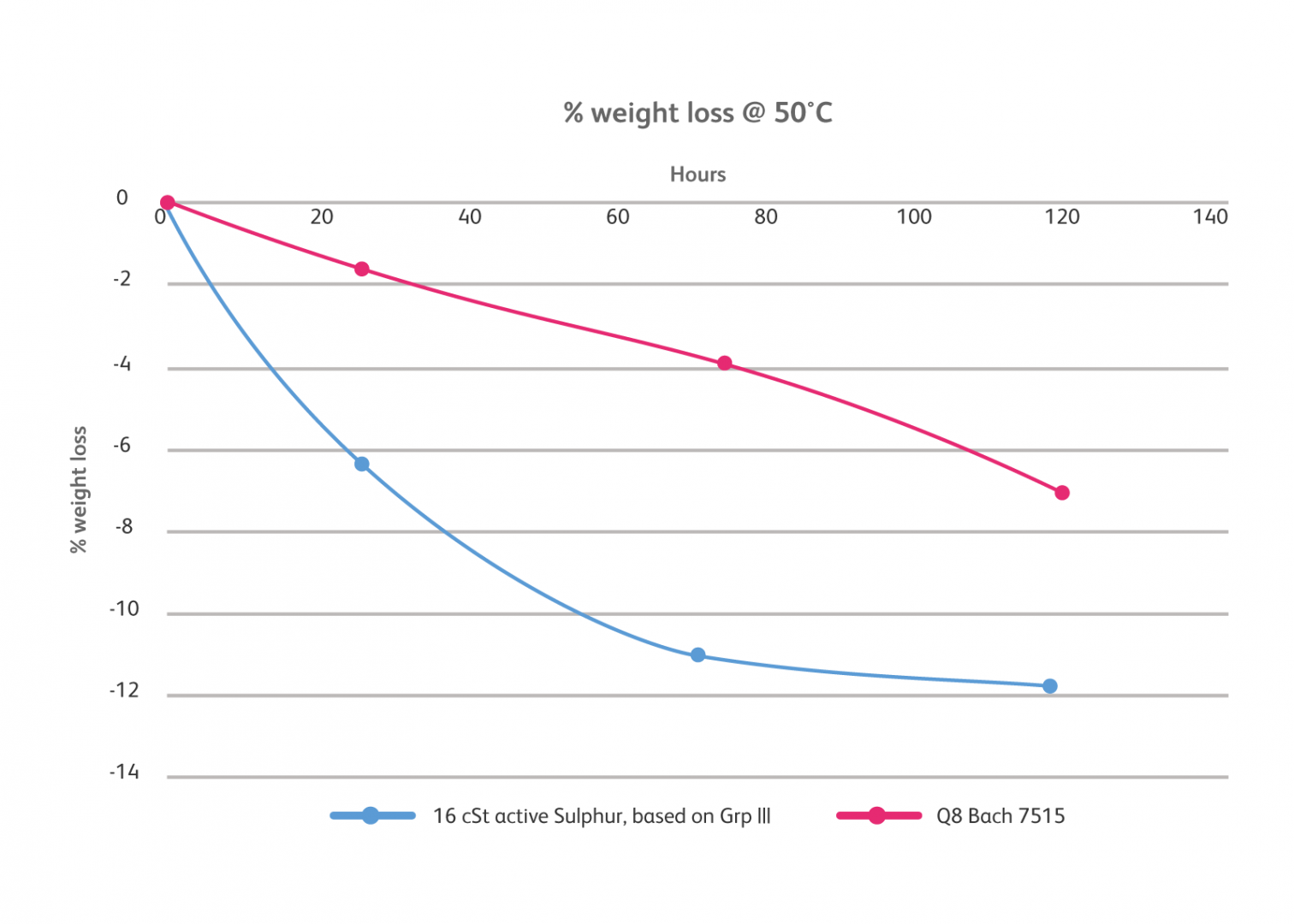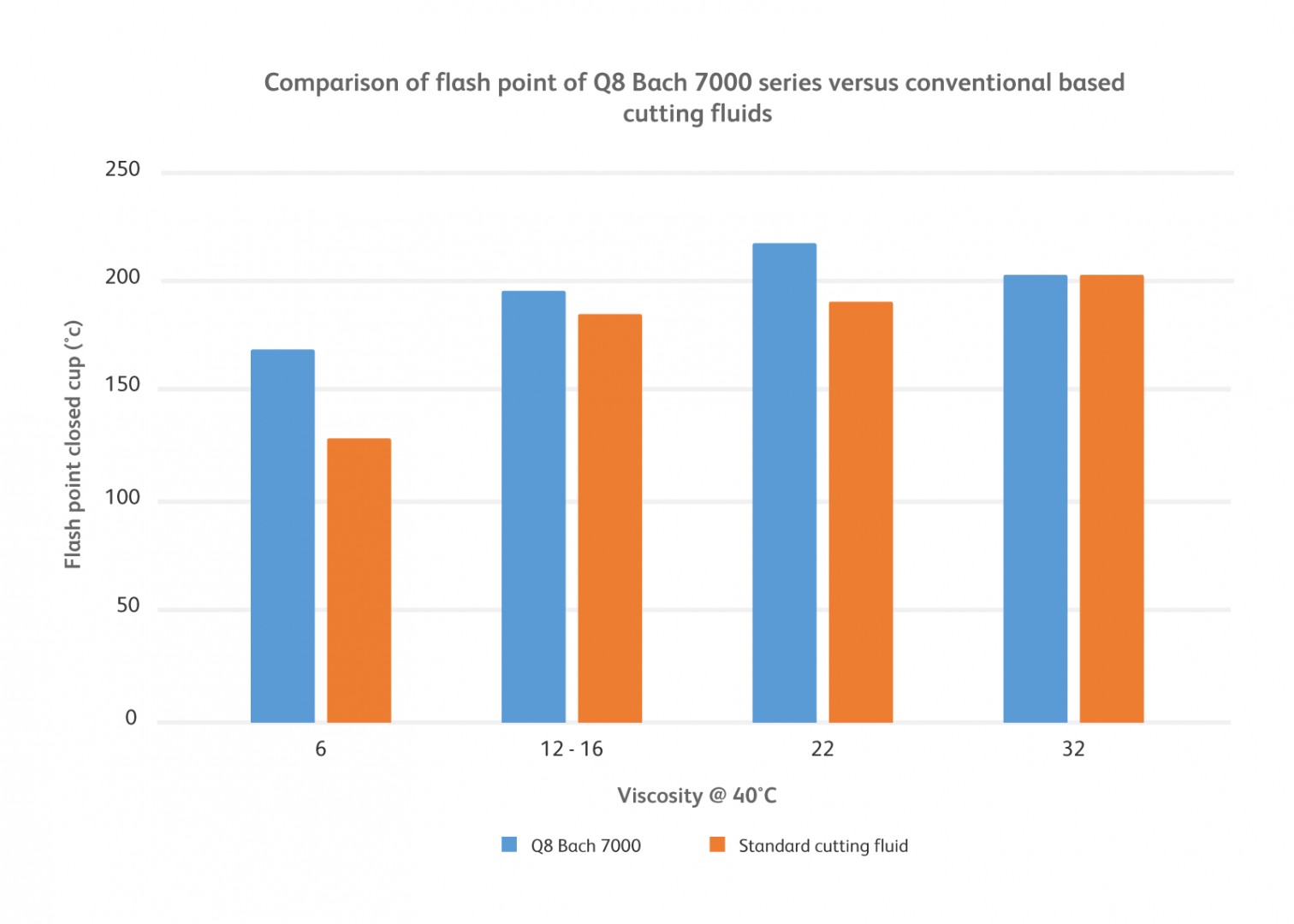 The Q8 Bach 700 range has been developed with special lubricity additives that increase productivity and reduce tool wear. Other properties include exceptionally low foaming and high oxidation stability.
The range offers solutions for all types of application from general machining to the most demanding materials and processes. The lubricants have been successfully tested with manufacturers across Europe and fully comply with or exceed European environmental and chemical legislation.
André Volkers, Product Line Manager at Q8 Oils, comments: "Q8 Bach 7000 is the result of extensive research and this new generation of cutting oils represents a huge step forward in performance and operator health. Extensive testing and field trials confirm that Q8 Bach 7000 lubricants are far superior to standard cutting fluids and will benefit manufacturers who are seeking to maximise performance and safety, while lowering operating costs."