Soluble Oil Emulsions
The use of soluble oil emulsions for aluminium drawing is not a new application, however with newer types of additive and the performance that they provide, substantial benefits can be provided to the drawing company by using emulsions over drawing oils. Emulsions can be used for both EC and Alloys across all wire sizes from rod to super fine applications.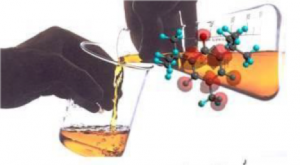 The benefits of using a drawing emulsion over drawing oils are listed as follows and far outweigh neat oil:
Low cost purchase and investment by the customer compared to neat oils.
Increased productivity of the wire drawing machine
Increased speed
A cleaner wire, machine and system
Operator acceptability
Improved heat removal
Better lubricant control
Improved die life
Improved surface finish
Reduced drag out reducing waste.
Reduced operating costs.
Less disposal cost
Easy maintenance
Easy filtration
Easy temperature control
There is however a drawback in terms of the reactiveness of pure aluminium with water, also seen in the aerospace industry where emulsions are used. Pure aluminium will react with water to form aluminium oxide and the reaction is exothermic hence attention to lubricant housekeeping is important and monitoring the process. The role of the lubricant is also vital to coat the fines with emulsion.
Emulsion vs Oils
The heat removal of emulsions will be better than the heat removal of oil, this is clear in all quenching applications.
The same applies to a fully formulated aluminium wire drawing lubricant, where the heat removal of the emulsion is far superior.
This is considerable and an important point for the superior performance of a drawing emulsion where the emulsion is over three times as fast as the drawing oil to remove heat. Improved heat removal can protect dies and provide an improved surface finish.